Student Accessibility Centre gives away iPad
Author: Communications
Posted on Oct 11, 2012
Category: myUNB , UNB Fredericton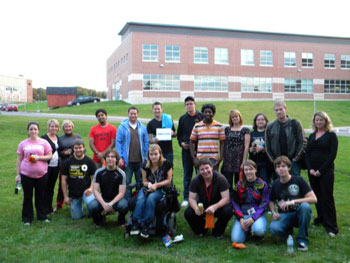 UNB's Student Accessibility Centre (SAC) recently held an orientation barbecue and scavenger hunt for its students and mentors.  
This event provided information to students registered with SAC about key support services on campus.
One participant was the winner of an iPad, which is now being used to make his readings and lecture notes more accessible.