President welcomes Class of 2016
Author: Communications
Posted on Aug 30, 2012
Category: myUNB , UNB Fredericton , UNB Saint John
Greetings new students,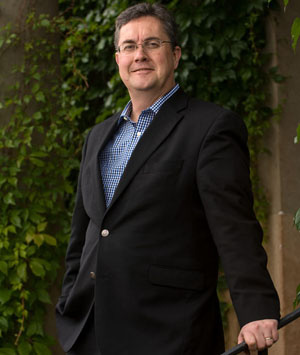 This week marks not only the official beginning of your careers as undergraduates, it marks the beginning of a new phase in your lives.
For many of you, this new beginning represents a break from everything that came before - a break from your childhoods, a break from your family and friends, and a break from your home communities. It is an opportunity to continue shaping the person that you will become in a brand new place.
I can understand this. Just a few years ago, I found myself in a similar position. After spending some time at Queen's University in Kingston, and then Memorial University in Newfoundland and Labrador, I came to UNB in 2009 because I wanted a new experience and a new challenge. I came to UNB because I wanted to grow.
You join now, as I did, something bigger than ourselves. I came to UNB to help steer an institution that has educated and enriched our society for over 225 years and will continue to do so for a long, long time.
Your success here is heavily dependent on your ties to your new community and a desire to contribute to our greater good. We want to be strengthened by the values, knowledge, and experience that accompany you. This requires that you seek out ways to become involved and make a difference.
Together with your fellow students, faculty, staff, alumni, and friends, you are now part of an organic whole known as the University of New Brunswick. With students from 82 countries around the world, with programs on campuses in Fredericton, Saint John, Moncton, Bathurst, Trinidad & Tobago, and Ukraine, and with world-class researchers and educators, it is safe to say that UNB's reach and scope are truly global in nature.
But it is here in New Brunswick and Atlantic Canada that UNB's impact is most profoundly felt, on things like economic development, on the arts and culture, on social policy, and on many other prominent and important issues.
Class of 2016, welcome aboard. I look forward to working with you.
Sincerely,
Dr. H.E.A. (Eddy) Campbell
UNB President and Vice-Chancellor