Building a Better Province President provides update on UNB s ambitious plan
Author: Communications
Posted on Aug 2, 2012
Category: myUNB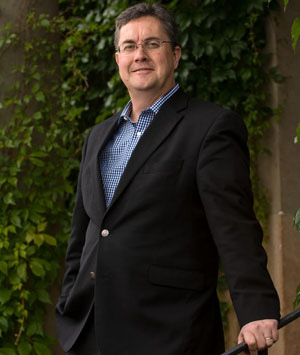 Ever since he helped establish a new strategic direction for the University of New Brunswick in November of 2010, President Eddy Campbell's focus hasn't wavered from the five key goals that were developed at the time. 
While providing an exceptional and transformative experience to its students is first among UNB's five priorities, and with progress being made on goals two through four of the strategic plan - including a renewed focus on discovery, innovation, and entrepreneurship - it is the fifth and final item on the list that Campbell currently has in his sights.
"There is a question we posed in writing our strategic plan," says Campbell. "What would we look like if we were the University for New Brunswick? That question generates some very interesting answers, all of them committing us to building a better province in a number of different of ways."
Helping Inform Public Debates
Helping to build a better province is not simple or easy, but the university is embracing the challenge.  The university and some of its researchers, for example, recently waded into New Brunswick's shale gas exploration debate. Getting involved in such a politically charged conversation has its risks, but Campbell firmly believes that it is UNB's responsibility to help inform public conversations such as this one.
"Some of these debates, and shale gas in particular, are divisive and emotional," admits Campbell. "But we feel it is our duty to provide objective third-party evidence to the people of New Brunswick.  Many folks want to have the facts – as we know them - before making up their minds one way or the other."
Last May, an opinion paper on the potential impact of shale gas exploration on water resources was shared with the general public by Dr. Tom Al and Dr. Karl Butler of UNB's Department of Earth Sciences, in conjunction with Dr. Rick Cunjak from the Department of Biology and the Faculty of Forestry and Environmental Management, and Dr. Kerry MacQuarrie from the Department of Civil Engineering.
That opinion piece was followed by a conference on shale gas exploration, featuring numerous experts, academics, and public officials, co-hosted by UNB and l'Universite de Moncton.  Dr. David Coleman, UNB's Dean of Engineering, helped organized the two-day forum.
"The forum was well attended and proved to be a valuable learning experience for many of the individuals involved," says Coleman. "The arguments and findings presented over those few days, I think, helped inform the debate and clarify people's positions on this important issue.  UNB was proud to be a co-organizer, and we're looking forward to remaining engaged in this particular conversation in the future."
While the conference was well received for its contribution to the debate on the potential risks and benefits of shale gas development, many participants were also pleased to see the two universities working together.
Building a Stronger Economy
The debate over shale gas exploration, however, is far from New Brunswick's only pressing concern. Since the global financial collapse of 2008, the economy, employment, and productivity have re-emerged as top-of-mind issues in the province.  Campbell is acutely aware of both the challenges and the potential solutions.
"The province faces two significant challenges – an aging population and an economy that is not as robust as it needs to be," says Campbell. 
I love the idea of a 'Smart New Brunswick'," Campbell continues. "You can easily imagine the features of a smart province – the highest literacy rates in the world, the best-educated population, among the healthiest people anywhere.  We need to have a set of ideas and measurements of success related to this concept. UNB can play a major role in the process."
Campbell points to the role entrepreneurs can play in the creation of wealth in New Brunswick. "Our teachers and researchers have always played a key role in helping our students find and choose their career paths.  Nowadays, we are also finding ways to encourage an entrepreneurial spirit in our students.  We want to encourage students who are thinking of creating start-ups or their analogues in the cultural or social spheres.  We want them to be able to do that while they acquire their education," says Campbell. "We'd like every UNB student at one point or another to think about the possibility of being an entrepreneur– to look around and say 'if I were to do that, there is an infrastructure of support that would help make it possible'."
UNB's new Pond-Deshpande Centre for Innovation and Entrepreneurship now helps to provide some of that support. The Centre is an example of how the university is contributing to the province's social and economic future by offering programs across New Brunswick that support entrepreneurship and innovation, including making grants available to "people with good ideas … whether or not they have ties to UNB," says Campbell, "You know, if they didn't have ties to UNB beforehand, they will afterwards.  And that will make us a better university."
Building Better Communities
In general, UNB's researchers and students have a lot to contribute to the provincial community in terms of expertise and know-how, adds Campbell. "We measure success through the people we educate, the quality of instruction our faculty provide, and the discoveries our researchers make.  These discoveries are valuable not just in terms of their contribution to human knowledge – solving tomorrow's problems, if you like - but also in terms of their impact on the social, cultural and economic issues of today."
Campbell's face lights up with pride when talking about UNB's community-focused initiatives. He points to the Faculty of Nursing's recent creation of a community health clinic as an example of that outreach. With targeted care for marginalized individuals, and a case load already expanding beyond 3,500 patients, the new Fredericton clinic treats people with addictions and HIV and provides service for groups who sometimes experience barriers to primary care, such as the homeless and immigrant families. "It is an inspiring place, an amazing model for the provision of primary health care to underserviced groups," says Campbell.
In terms of health and wellness, the new Richard J. Currie Center in Fredericton also provides numerous services and value to the community. Dr. Anthony Secco, Vice-President of UNB's Fredericton campus, draws attention to the wide array of research conducted at the new five-storey, 139,000-square-foot facility, including fitness and lifestyle assessments and evaluations, pediatric weight management, cardiac rehabilitation, orthopedic rehabilitation, workplace wellness, healthy aging, and the list goes on.
"Beyond the many programs and services available to the community at the Currie Center, the research being undertaken by specialists in venues like our world-class Human Performance Laboratory will help broaden our general understanding of issues related to wellness, healthy living and chronic disease management," says Secco. 
These examples, however, are merely the tip of an ever-growing iceberg.
UNB's researchers, students, and staff continue to reach out beyond the university's imaginary walls with initiatives such as the Canadian Rivers Institute in Saint John - which has a mandate to promote sustainability and protect Canadian water resources - and the Psychological Wellness Centre in Fredericton that provides high-quality psychological services such as counselling and psycho-educational assessments at a low-cost for youth between the ages of five and 17.
There's also the Promise Partnership, an initiative led by Dr. Robert MacKinnon, Vice-President Saint John. The program pairs mentors and tutors from UNB with vulnerable youth populations in Saint John, as a means of both improving specific competencies and demystifying the academic experience.
"The Promise Partnership is the perfect example of making a difference in our community," says MacKinnon. "By helping children obtain the key to a better future – education - we not only provide hope to an individual, but to an entire community."
Giving Back
"We are very aware of the support provided to us by the taxpayers of New Brunswick," adds Campbell. "And while we now know that we return that investment to the province – and then some – through employment opportunities, social and economic development, and the education of our labour force, UNB feels that it should do everything it possibly can to reward the faith that the people of New Brunswick have placed in their provincial university."
"One of our favorite sayings at the university is 'we're all in this together'", concludes Campbell. "I think that very much applies on the provincial scale as well. I'm very proud of the part that UNB's students, faculty, and staff are playing in New Brunswick's evolution."
UNB's Strategic Plan
UNB's plan has one overarching goal and five supporting goals. Each supporting goal is accompanied by: objectives and activities; metrics; targets where applicable; and recommendations where needed.
Overarching Goal:
UNB's aim is to be the best teaching and learning institution in Canada, balancing and integrating excellence in education and research.
Goal 1: an exceptional and transformative student experience
Goal 2: leadership in discovery, innovation and entrepreneurship
Goal 3: financial resilience and responsibility
Goal 4: building a better university
Goal 5: building a better province
Learn more about UNB's strategic plan.