UNB Welcomes Schulich Leaders
Author: Communications
Posted on Jun 19, 2012
Category: UNB Fredericton , In the Media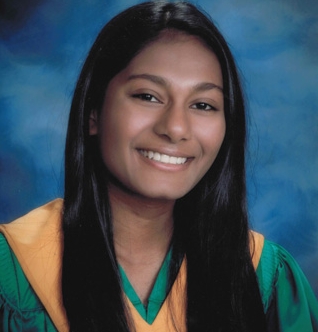 An historic first will occur when Brady Hooley and Dulanga Ranasinghe step on the University of New Brunswick campus for the upcoming fall semester. The two are the inaugural recipients of the Schulich Leader Scholarships at UNB.
The Schulich Leader Scholarships recognize students across Canada who demonstrate excellence in academics and community leadership and who plan on studying one of the STEM subjects: Science, Technology, Engineering and Mathematics during their undergraduate years. The scholarships are valued at $60,000 apiece for a four-year term.
Both Brady and Dulanga are deserving recipients, said UNB President and Vice-Chancellor Dr. Eddy Campbell.
Dulanga graduated among the top students from James M. Hill Memorial High School in Miramichi. While she demonstrated a strong commitment to her studies, Dulanga was also busy outside the classroom. She was treasurer of the Student Council and Interact Club; leader of the Christmas Family Committee and a member of the Reach for the Top team. Dulanga was also part of the cross-country team and volunteered her time in the community at both the local hospital and library.
Brady was also near the top of his graduating class at Harbour View High School in Saint John where he was chosen by his school to attend the annual Homelessness Education Learning Party where students from across the city gathered to discuss issues surrounding youth homelessness. Their efforts helped convince the city to build a youth shelter. Brady has also been involved with the planning committee for Global Youth Service Day, an initiative that recognizes the positive things youth of the world do for their communities.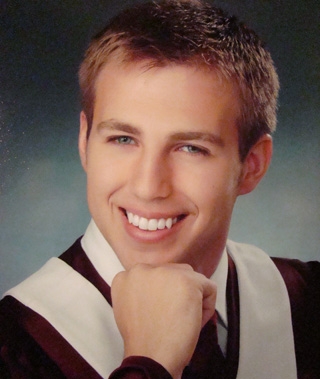 Schulich Leader Scholarships were created by Canadian business leader and philanthropist Seymour Schulich. The historic $100 million scholarship initiative was implemented to secure the future economic competitiveness of Canada. It's designed to ensure that future Canadian leaders are among the next pioneers of global scientific research and innovation. UNB is one of 20 Canadian Universities that are part of the program.
Every high school, secondary school and CEGEP in Quebec could nominate one student who would be eligible to receive the Schulich Leader Scholarship. There were 977 nominees for the inaugural 40 scholarships in Canada. The Schulich Leader Scholarships program is also being run in Israel.
"We're honoured to be one of the universities involved in this scholarship program and to be associated with Seymour Schulich," Campbell said. "The Schulich Leader Scholarships will no doubt be one of our most valuable undergraduate scholarships and will help us compete with other top-tier universities in attracting top students like Dulanga and Brady to UNB."
For more information, contact:
Greg Carriere
Senior Manager, Communications
University of New Brunswick
(506) 453-4546