Award-winning author Peter Behrens will read from his new novel The O Briens
Author: Communications
Posted on Apr 10, 2012
Category: In the Media , UNB Saint John
Awardi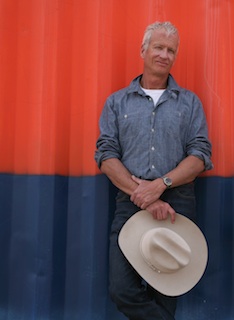 ng-winning author Peter Behrens returns to the Lorenzo Reading Series to close out the 2011-12 season with a reading from his new novel, The O'Briens on Friday, April 20 at 7 p.m. in the Hazen Hall Lecture Theatre on the Saint John campus of the University of New Brunswick.
Peter Behrens' debut novel, The Law of Dreams (2006), won the Governor General's Award for Fiction and was shortlisted for the Rogers Writers' Trust Fiction Prize, a Commonwealth Writers' Prize, and several other awards. He is the author of the short story collection Night Driving. His essays and fiction appear in the National Post, The Atlantic Monthly, Saturday Night, and other journals. In this new novel, Behrens, who was born in Montreal and lives on the Maine coast, picks up the story of the O'Brien family that he began in The Law of Dreams.  
The reading is hosted by the Lorenzo Reading Series and the UNB Saint John Bookstore, and supported by the Canada Council for the Arts. Admission is free and all are welcome to attend. For more information contact The University Bookstore at (506) 648-5540, inprint at (506) 648-2315, or email sjbooks@unbsj.ca.