New program at UNB aimed at baby boomers
Author: Communications
Posted on Dec 15, 2010
Category:
Who says you can't teach an old dog new tricks?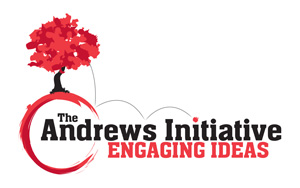 Certainly not the Andrews Initiative at the University of New Brunswick.  Aimed at turning this adage on its ear, the Andrews Initiative will offer an "intellectual journey" for Baby Boomers nearing or in retirement.
John McLaughlin, president emeritus of UNB, chairs a small steering committee overseeing the Andrews Initiative.  "We don't mean to exclude anyone by virtue of their age," he says.  "But as I neared retirement myself, I began to realize there is a need for challenging intellectual experiences for people whose lives have been focused for a long time on work, raising families and simply making a living.
"The Andrews Initiative will offer a variety of opportunities for anyone with the intellectual curiosity to tackle substantive subjects, such as science and spirituality.  These will be for people who may not have had a chance to study a particular subject in school, who may have developed new interests through their life experience, or who may want to delve deeply into a topic with other learners," he adds.
The Andrews Initiative's first venture is a partnership with the No Limits program at the UNB College of Extended Learning.  Science and Religion: Understanding through Dialogue is a 13-week course exploring the historical and philosophical backgrounds of science and religion, examining beliefs and assumptions and applying them to important contemporary issues.  Taught by John Valk, professor of worldview studies at UNB's Renaissance College in Fredericton, the course will run every Wednesday evening from Jan. 5 to April 6. 
The course is also available online for those outside the Fredericton area or those who prefer to participate from home.  Reading assignments are optional and there are no exams.  The registration deadline is Dec. 23.
In addition to sponsoring the course, the Andrews Initiative will be bringing in the internationally respected philosopher Michael Ruse for a week in February.  Currently the Lucyle T. Werkmeister Professor at Florida State University, Dr. Ruse is widely known as a thoughtful writer and entertaining speaker on the philosophy of biology, especially Darwinism; ethics; and the history and philosophy of science.  In addition to meeting with students in the science and religion course, Dr. Ruse will give a number of talks and hold meeting with members of the community at large.
The Andrews Initiative will be offering a variety of programs, including short courses, workshops, seminars and even online discussion groups.  A lecture series on the importance of design, organized in partnership with the New Brunswick College of Craft and Design and others, is planned for 2011.  The Andrews Initiative website will be launched in early January.  The Andrews Initiative is named in honour of UNB alumnus J. William Andrews who left a substantial bequest to the university in 2005, a portion of which is being used for the initiative.
For more information or to register for the Science and Religion course, contact nolimits@unb.ca or call Beth Paynter at 506-458-7106.
For more information on the Andrews Initiative, contact coordinator Susan Montague at montague@unb.ca or 506-440-2991.
To view poster, visit www.unb.ca/advancement/communications/downloads/2010/nolimitsposter.pdf