Katherine Govier reads from The Ghost Brush in Lorenzo Reading Series
Author: Communications
Posted on Nov 17, 2010
Category: Events , UNB Saint John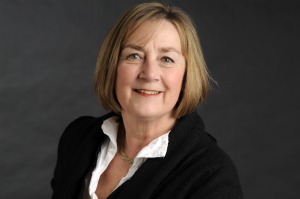 Toronto writer Katherine Govier will read from her novel, The Ghost Brush, on Monday, Nov. 29 at 7 p.m. in the Ganong Hall Lecture Theatre, UNB Saint John campus.

Katherine Govier is the author of eight novels and three story collections. Three Views of Crystal Water was a Globe and Mail Book of the Year (2005) and Creation was a New York Times Notable Book (2003). The winner of a City of Toronto Award, Govier is also the recipient of the Marian Engel Award, which salutes the achievement of a writer at mid-career. Govier divides her time between Toronto and Canmore, Alberta.
In The Ghost Brush, Govier turns her attention to an artist - the great 19th-century Japanese printmaker Hokusai - and his relationship with his daughter Oei. Here, Oei tells her story, plunging us into the brilliant, colourful world of the Japanese city of Edo - a world in which courtesans rub shoulders with poets and artists consort with warriors, and in which the arts flourish despite a repressive political regime.
The reading is hosted by the Lorenzo Reading Series and the UNB Saint John Bookstore, and supported by The Canada Council for the Arts. Admission is free and all are welcome to attend. For more information contact The University Bookstore at (506) 648-5540, inprint at (506) 648-2315, or email sjbooks@unbsj.ca.
Contact:  Pat Joas, University Bookstore, UNB Saint John
(506) 648-5637, joas@unb.ca