NBIF Award Recipients Gather
Author: Kyle
Posted on Dec 11, 2017
Category: Student Stories , Money Matters , News and Events
---
The School of Graduate Studies, with support from the New Brunswick Innovation Foundation, recently celebrated recent NBIF award recipients with a luncheon in the Great Hall of the historic Sir Howard Douglas Hall building on the UNB Fredericton campus.
Students were joined by faculty and staff as well by NBIF's President and CEO, Calvin Milbury, and its Director of Research, Lindsay Bowman along with UNB's Vice President of Research, Dr. David Magee, and its Vice President-Academic, Dr. George Maclean, and Dean of Graduate Studies, Dr. Drew Rendall.
Students, faculty and staff took time to mingle and network, discussing the exciting research taking place on both the Fredericton and Saint John campuses of UNB.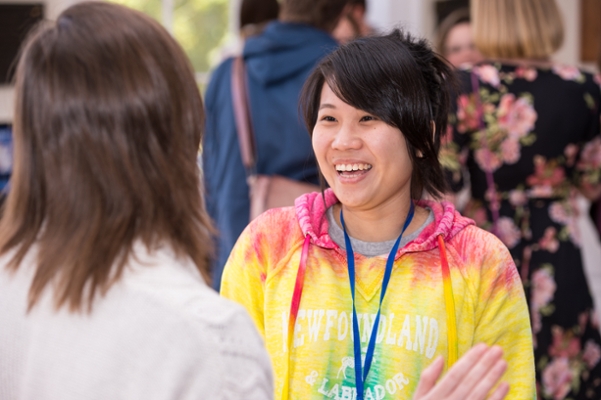 For more information on NBIF funding for graduate students at the University of New Brunswick, visit the funding section of our website.