Welcome Dr Murshed Chowdhury
Author: Fredericton Arts
Posted on Oct 3, 2016
Category: News
Meet Dr. Murshed Chowdhury, Assistant Professor in Economics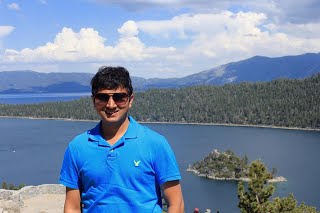 BIO
Murshed Chowdhury received his PhD in Economics from the University of Manitoba. Prior to joining the University of New Brunswick, he taught at Algoma University, King's University College at Western University, University of Manitoba, Chongqing Technology and Business University, and Shah Jalal University of Science and Technology. He also served as a consultant for the United Nations Development Programme.
RESEARCH INTERESTS AND UPCOMING PROJECTS
His research and teaching interests include open economy macroeconomics, development economics, economic growth, financial flows to developing countries, and information and communication technology. 
One of the exciting projects Dr. Chowdhury is interested to continue work on is the integration and assimilation of immigrants of different categories (skilled, family, refugee etc.) into the Canadian Labour Market. He is also working on comparing macroeconomic policies in developing and developed countries, especially, inflation targetting policies. 
COURSES HE WILL BE TEACHING IN 2016/17
Dr. Chowdhury will be teaching
ECON 1023 - Principles of Macroeconomics 
ECON 3016 Introduction to Development Economics (NEW COURSE!)
and International Finance.
BEST THING ABOUT FREDERICTON SO FAR...
"Fredericton is not as small as everyone say; it's gorgeous."
ADVICE FOR NEW STUDENTS JOINING US THIS FALL...
"There is no short-cut for doing well at school...believe me, your hard work will payoff. Don't forget to enjoy the most exciting part of your life though..."
Find out more about Dr. Chowdhury on his UNB page.