Meet Dr Daniel Tubb
Author: Fredericton Arts
Posted on Sep 19, 2016
Category: News , Departmental , Faculty , Arts , Spotlight
Dr. Daniel Tubb, new assistant professor of Anthropology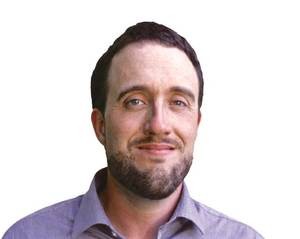 BIO
Dr. Daniel Tubb is joining the Faculty of Arts from New Haven, where he was a Visiting Fellow at the Program in Agrarian Studies at Yale University from 2014-2016. He earned an MA in political economy and a Ph.D. in anthropology from Carleton University. Before all that, Dr. Tubb did a BA at Trent University. Along the way, he has spent a year in Spain, Ecuador, and Quebec, and three years in Colombia. 

What are your main research interests?

"I am currently writing a book about gold mining and Afro-descendant communities in the Colombian Pacific. My research interests are in resource extraction in Colombia, Latin America, and now New Brunswick from the perspective of environmental anthropology."

What courses will you be teaching this year?

"In the Fall semester, I will teach Organizing Society, a second-year crash course on the ways human societies have organized themselves around the world, which draws on the classical anthropology literature. In the Winter semester, I will teach two classes. One is a third-year area course Canada's First Nations. The second is a fourth-year course on Ethnopolitics and Identity. For interested students, the three courses will fit well together: Moving from the classical ethnographic accounts to contemporary debates over land rights and identity both in Canada and around the world. My courses will be hard work, but rewarding too."

What are your new projects? 

"I have a new project on oil palm plantation agriculture and agrarian change in northwest Colombia for which I am planning fieldwork next summer. I beginning a new project about resource extraction along the Saint John River—from forests and mines to potatoes and refineries. I look forward to supporting grad students who want to work on Latin America or the Maritimes."

Tell us something quirky about yourself? 

"Hah! Trick question. I am writing my answers to these questions on a manual typewriter. Later, I will scan the page, convert the image to text,  and then revise my answers in a text editor. A mix of low-tech and high-tech: I also like fountain pens, and computer programming."

What's your favorite thing at UNB and Fredericton? 

"Everything: The view of the river from the Student Union building; the trees all over campus; the Anthropology building early in the morning; the trestle bridge walking north on a rainy day; and the farmers market at 7:30 on  a Saturday morning."

What advice would you give to new students at UNB?

"Go chat with your Professors; take advantage of their office hours; ask them questions; seek their advice. Maybe you're too shy, or think we're too busy, but teaching is a huge part of our job—and mentoring is part of that. It's one of the reasons we became professors. If you have questions about a course, an assignment, or what we do, then come and chat during our office hours. Most students don't come. More should."