UNB Coding Boot Camp helps solve the IT worker shortage in Atlantic Canada
Author: UNB College of Extended Learning
Posted on Jul 5, 2023
Category: Professional Development , Our Stories , Online Learning

---
With the rapid growth of the tech industry in recent years, many employers in Atlantic Canada are finding it challenging to find qualified IT workers. The UNB Coding Boot Camp can help. 
The UNB Coding Boot Camp offers intensive training in specific IT skills, preparing students for in-demand roles such as software, web, full-stack, and back-end developers. Because boot camps are focused and often shorter than traditional degree programs, students can quickly acquire the skills necessary for employment in the industry.
Boot camp training helps bridge employers' skills gaps and provides them with the talent needed to grow their businesses.
Offered in partnership with the McKenna Institute and TechImpact, the UNB Coding Boot Camp also collaborates with industry leaders, ensuring that their curriculum is current and that students learn the skills employers need. 
Overall, boot camps can be a valuable tool for employers looking to fill IT positions and for individuals looking to enter the industry.
Stella Metran is head of software development for Beauceron Security, a Fredericton-based company that provides cyber awareness solutions. Since she started working at Beaceron in 2021, her team has doubled in size. 
Metran sees opportunities in the future as the company grows. She supports the concept of boot camps.
When it comes to hiring in her department, she admits that finding someone with all the necessary skills and experience is almost impossible. Still, they hire juniors who they can train to learn to work the way they do, which helps establish a standardized way of work.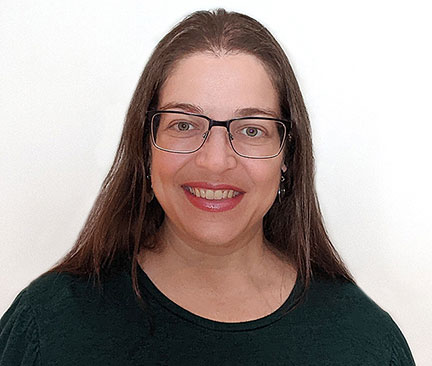 "Our development team works with a very specific stack of technologies, so when I'm looking for new staff, I know that I'm not going to be able to find someone that has experience in all the languages and technologies that I'm looking for," explains Metran.
"So, when I'm hiring, I already know that I'm going to have some internal training, and there will be a learning curve when new hires join. They need to learn a lot of things very quickly."
Metran sees many benefits to boot camps because they focus on the needs of both the individual and the employer. Boot camps are very popular in some larger centres like Toronto and especially with immigrants. 
"It is a path that many people take when they arrive in Canada as it gives them an edge and brings them up to speed with the needs of the market," says Metran. "It's also a way for them to add a Canadian company or university to their resumes."
Boot camp training exposes participants to many different technologies in a very short timeline.
"If someone can handle learning all that the curriculum covers in 24 weeks, that is the sort of person that I would love to have on my team," says Metran.
She says boot camp graduates are precisely the profile she seeks in a new hire.
"I might not need someone who has all the requirements of the position, but I definitely need someone who is a quick learner, who can go through documentation, Google, do whatever it takes to find answers by themselves," she explains.
Metran believes boot camps help people develop these skills.
"I would definitely consider hiring graduates from the UNB Coding Boot Camp."
UNB is proud to partner with regional industry leaders that include our own McKenna Institute — formed in 2021 to help digitally transform New Brunswick — and TechImpact, an organization that promotes the tech workforce and is committed to growing the talent pipeline throughout Atlantic Canada. Together, we're investing directly into New Brunswick's tech labour market.
New Brunswick residents who meet certain eligibility criteria may qualify for the McKenna Institute Tuition Support Program, which provides up to 75% off tuition for the 2022–2023 academic years. To learn more and apply, fill out a contact form.
View other stories about UNB Coding Boot Camp