UNB Art Centre Newsletter - February 2023
Author: UNB Art Centre
Posted on Jan 20, 2023
Category: UNB Art Centre , Leisure Learning , Design Works Camps
Leisure Learning

Something Special for Valentine's Day!
This Valentine's Day, treat yourself or someone special to Leisure Learning's wide range of exciting in-person or online courses. Why not try Screenwriting for Film and TV or Portrait Drawing with Ameesha Tirmazi as your guide?
Explore subjects like Arts and Crafts, Languages, Lifestyle and Leisure, Writing and Literature and more!
An experience is the gift that keeps on giving. Give the gift of learning today!


Youth Courses

Looking for something specially designed for youth ages 13 to 17? 
Take a look at these in-person courses:
Screen Printing | March 16 to April 13
Your instructor Maddy will walk you through the serigraph process and help you plan the steps in creating your own screen print.


YouTube Masterclass | March 18 to April 15
This four-week course will show you how to plan, shoot, edit and publish your first YouTube video using the resources in the UNB computer lab.
Design Works March Break Camps

Registration now open!
Have a fun filled week with Design Works. All camps are taught by talented instructors and all staff are trained in CPR and have criminal record checks.
Choose from:
What's On at the UNB Art Centre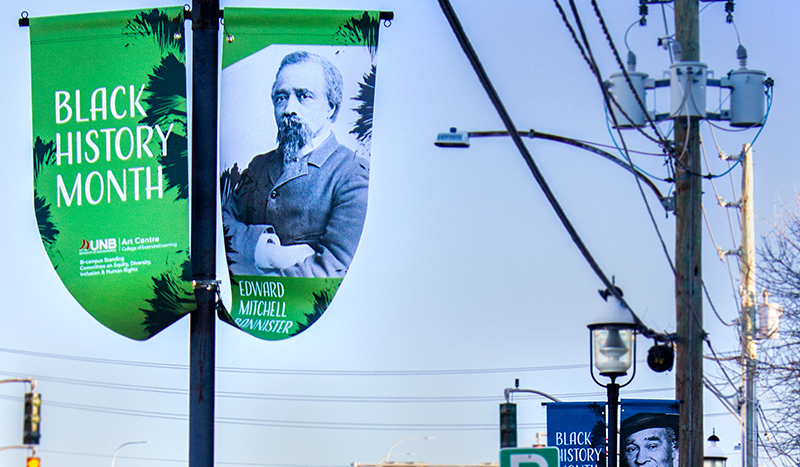 The UNB Art Centre celebrates Black History Month by bringing portraits of outstanding Black New Brunswickers to the streets of downtown Fredericton throughout the month of February.
In the galleries, We Were Here: A Portrait of New Brunswick's Black Community: 1850-1960 features the photographs and research of Jennifer Dow, a black historian and founding member of REACHNB (Remembering Each African Cemetery's History in New Brunswick). This exhibit will be on view Feb. 17 to March 17.
Black History Month Film Series
All films are presented in partnership with the New Brunswick Black Artists Alliance (NBBAA) and will be shown in the auditorium of Memorial Hall at 7 p.m. Films will be followed by a reception and discussion.
Feb. 16, 2023
Africville: Can't Stop Now (2009)
Presented courtesy of the Africville Heritage Trust | 44 mins
Director: Juanita Peters

This documentary film engages with former residents and their descendants almost 40 years after the destruction of the community of Africville, located on the Northern Shore of the Bedford Basin. It presents a moving portrait of a community that has survived despite having lost its home and their fight for reparations and an official apology.

Older Stronger Wiser (1989)
Presented courtesy of the National Film Board of Canada | 28 mins
Director: Claire Prieto

In this short documentary, five black women talk about their lives in rural and urban Canada between the 1920s and 1950s. Together they present a unique history of Canada's black people and the legacy of their community elders.
Feb. 23, 2023 - The Films of Errol Williams
Walking on a Sea of Glass (2006)
Presented courtesy of NB Filmmakers Coop | 96 mins

This film is a character study of exiled Bermuda activist Reverend Kingsley Tweed, who played a pivotal role in desegregating the island. It won the Best Black Filmmaker Award and Best Film/Video on Matters Relating to the Black Experience/Marginalized People at the 2006 Black International Cinema Awards.

Parable in Black & White (1994)
Presented courtesy of NB Filmmakers Coop | 5 mins

This short film examines prejudice as seen through the eyes of two hobos, one black and the other white. What happens while they are out on a walk one day leads to an understanding that despite our differences, we are all human.
March 2, 2023
Dope is Death (2020)
Presented courtesy of Cinema Politica | 81 mins
Director: Mia Donovan

This film tells the story of how Tupac Shakur's stepfather Dr. Mutulu Shakur, along with fellow Black Panthers and the Young Lords, combined community health with radical politics to create the first acupuncture detoxification program in the U.S.
This film series is supported in part by the City of Fredericton and DocTalks.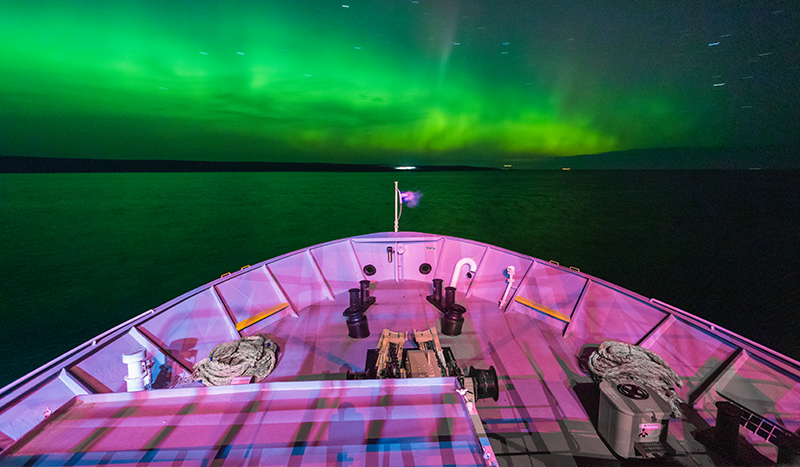 Still on view until Feb. 10, visit Fathom the Depths of the St. Lawrence Estuary: Art & Science / À des brasses de profondeur dans l'estuaire du St.-Laurent: Art et Science, in the UNB Art Centre galleries.
The UNB Art Centre (506-453-4623) is located at Memorial Hall, 9 Bailey Drive, University of New Brunswick, Fredericton. The galleries are open 9 a.m. to 4 p.m. weekdays and during special events. Admission is free to members of the public.
All UNB Art Centre exhibitions can also be viewed in our online galleries.


Happy Valentine's Day!
@UNBArtCentre
unb.art.centre
UNB Art Centre
go.unb.ca/enrichment | 506 453-4646 | pce@unb.ca