UNB Art Centre Newsletter - December 2022
Author: UNB Art Centre
Posted on Nov 24, 2022
Category: Leisure Learning , Design Works Camps , UNB Art Centre

---
Leisure Learning
During the hustle and bustle of the holiday season, treat yourself to some peace and serenity with a relaxing Leisure Learning yoga and meditation class. Enjoy this one-day online Kundalini Yoga Meditations: Breaking Up Subconscious Patterns and Blocks on Saturday, Dec. 10, 2022.
This month, writers and want-to-be writers should take advantage of two great writing courses: Self-Publishing & Marketing (in-person) and How to Edit Your Own Novel (online), both offered on Saturday, Dec. 10, 2022. The hardest part is choosing which class to take (hint: both are offered again in the Winter term).
Upcoming Winter 2023 Courses

Registration is now open for the 70+ exciting 2023 Winter classes and workshops. There's so much to choose from - both online and in-person:
Arts & Crafts: Drawing, Painting, and Pottery
Food & Beverage: A Taste of Italy
Culture: Iranian and Arab-Muslim
Writing & Literature: E-Marketing & Publishing, Editing, Novel Writing & more
Languages: French, Spanish, Italian, Arabic, Mandarin, German & ASL
Lifestyle & Leisure: Beekeeping, Woodworking, One Stitch at a Time
Photography: DSLR Basics
Plus, there are four wonderful new courses available:
So much to look forward to! Explore our full Winter 2023 course listing.
 
Design Works

Fredericton Playhouse Spotlight Series
This holiday season, the UNB Art Centre is pleased to be a Fredericton Playhouse Spotlight Series sponsor for Dufflebag Theatre's Robin Hood on Tuesday, Dec. 27, 2022, at 6 p.m. The DuffleBag Theatre troupe brings the classic story of Robin Hood to life, with plenty of hilarious twists along the way.
Visit the Design Works booth at the Playhouse before or after the show for a chance to win a free March Break Camp!

March Break Camps

Registration is now open for the 2023 Design Works March Break camps. Buy as a gift or sign-up early to secure your spot!


Gift of Learning

Looking for the perfect Christmas gift for that special someone? Consider the Gift of Learning! Choose one of the many exciting online or in-person adult or youth Leisure Learning courses or a fun and educational Design Works Camp for children (ages 6-12).
Two gift options are available:
Enrol your gift recipient in a specific course or camp
Purchase a gift amount and let your gift recipient choose.
The Gift of Learning is an experience that they'll always remember!


UNB Art Centre
Gerry Yuam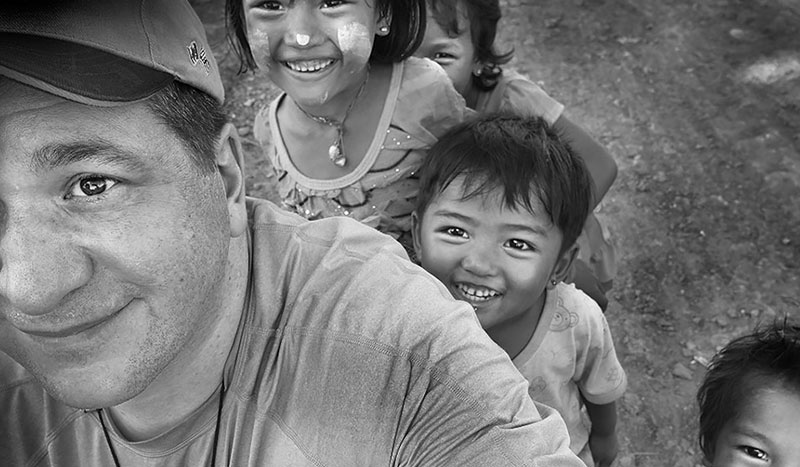 All are welcome to enjoy Gerry Yaum's Families of the Dump/People who Live under the Freeway on display in the galleries of the UNB Art Centre until Dec. 15, 2022.
Gerry Yaum is a self-taught photographer with over 40 years of experience. He has been taking pictures of the people in the Mae Sot Garbage Dump since 2013 and the Klong Toey Slum in Bangkok since 2012. For him, the photographs are more than artworks, they help to educate, raise awareness, and interpret forgotten lives.
Upcoming 2023 exhibition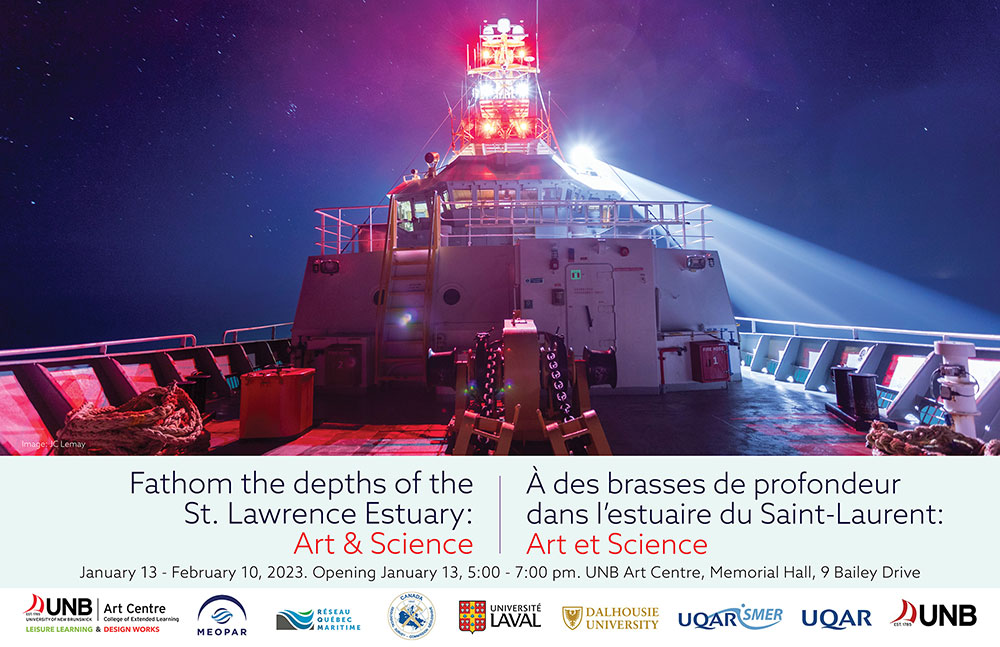 Join us on Friday, Jan. 13, 2023, at 5 p.m. for the opening of the bilingual exhibition, Fathom the depths of the Saint Lawrence Estuary: Art & Science/À des brasses de profondeur dans l'estuaire du St.-Laurent: Art et Science. This exhibition merges art and science, featuring maps, drone footage, time-lapse video, creative writing, and photography in a study of the submarine canyons of the Saint Lawrence Estuary.
These unique perspectives on this ecologically sensitive marine environment were formed by a research team of oceanographers, marine geoscientists, paleoceanographers, a photographer, and creative writers from UNB and the Université du Québec à Rimouski aboard the research vessel Coriolis II.
The exhibition will feature the photography of Jean-Christophe Lemay and the publication, Mailler les eaux/Mesh the Waters, and runs from Jan. 13 - Feb. 10, 2023.



Wishing you and yours a happy, healthy and safe holiday season!
@UNBArtCentre
unb.art.centre
UNB Art Centre
go.unb.ca/enrichment | 506 453-4646 | pce@unb.ca