UNB Art Centre Newsletter - October 2022
Author: UNB Art Centre
Posted on Sep 30, 2022
Category: UNB Art Centre , Leisure Learning

Autumn is the perfect time for new beginnings and turning over your own personal "leaf". It is also a wonderful time to celebrate Thanksgiving with friends and family, consider our good fortunes and relax.
To help you relax, check out two new Leisure Learning courses, Kundalini Yoga: Meditations and Relaxation and Meditation Through Art. Both courses are offered online, so you can relax in the privacy of your own home.
Enjoy a wide range of courses in the following areas:
Languages: French, ASL, Spanish, Italian, German, Arabic & Mandarin
Lifestyle & Leisure: Beekeeping, woodworking, sewing
Culture: Acadian, Iranian & Arab-Muslim
Health & Wellness: Yoga, meditation, Breathwalk, Tai Chi, Chi Kung
Writing & Literature: Screenwriting, publishing, Writing a Best Seller
Food & Beverage: A Taste of Italy
Arts & Crafts: Drawing, pottery, painting
Leisure Learning Youth

Calling all budding artists! Try the new UNB Leisure Learning Youth courses this fall. Open to all youth, ages 13-17, these creative courses are offered in a fun and relaxed atmosphere. No experience is necessary.
Choose from:
Special offer: Receive a 15% discount for any Leisure Learning or Youth Leisure Learning courses, if you register two weeks ahead.
Gift of Learning

Birthdays, Anniversaries, House Warming and Christmas...give the gift of learning year-round!
Gift certificates are available for Leisure Learning courses, Youth classes, and Design Works Camps (March Break and Summer 2023).
UNB Art Centre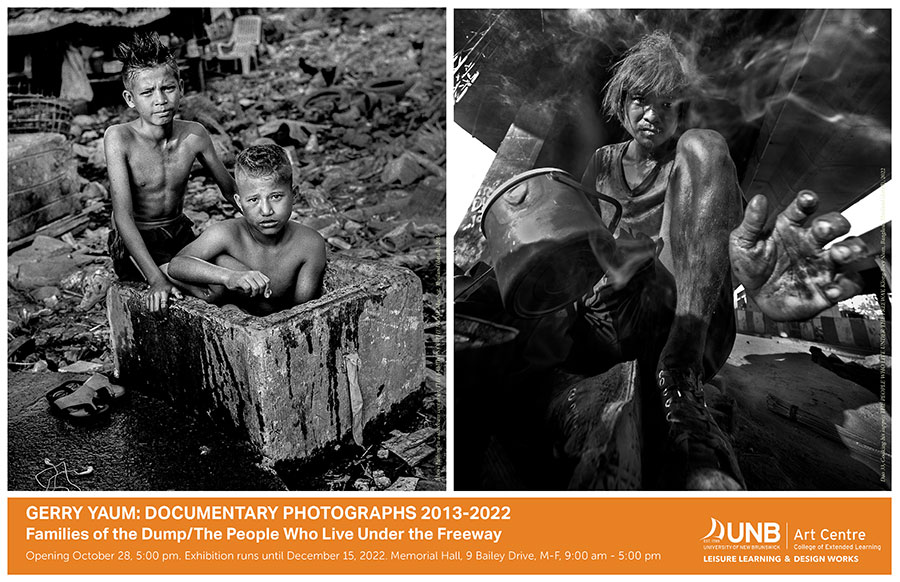 Join us for the opening of artist Gerry Yaum's Families of the Dump/People who Live under the Freeway, on Friday, Oct. 28 at 5 p.m. in the galleries of the UNB Art Centre.
Gerry Yaum is a self-taught photographer with over 40 years of experience. He has been taking pictures of the people in the Mae Sot Garbage Dump since 2013 and the Klong Toey Slum in Bangkok since 2012. For him, the photographs are more than artworks, they help to educate, raise awareness, and interpret forgotten lives.
The exhibition runs until Dec. 15.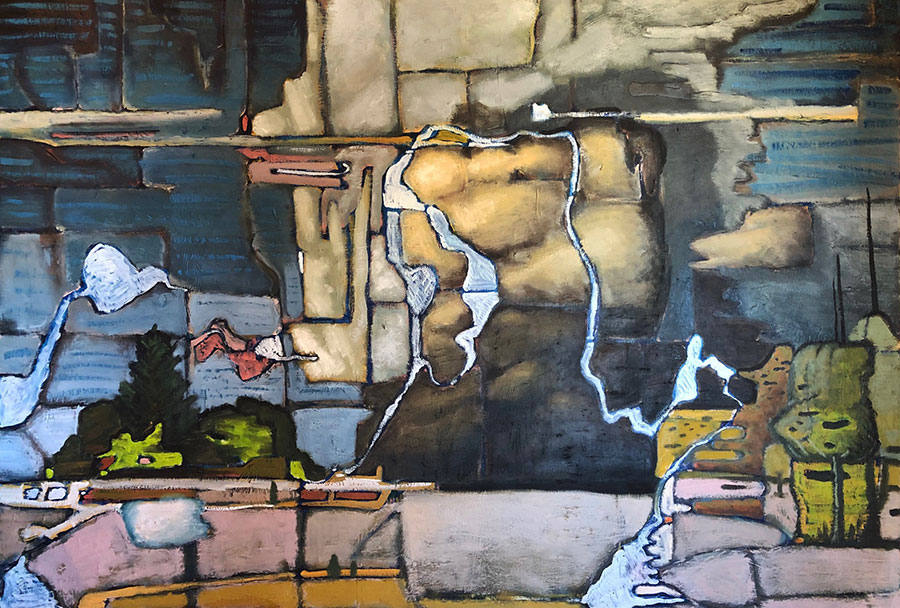 Also in October, enjoy the exciting paintings and multi-media installations of artist, Damien Worth. His exhibition (dis)location explores the tensions that exist in the spaces that we inhabit. (dis)location can be viewed in person at the UNB Art Centre until Oct. 21 and in our online galleries.
All UNB Art Centre exhibitions can be seen in our online galleries.
The UNB Art Centre (506-453-4623) is located at Memorial Hall, 9 Bailey Drive, University of New Brunswick, Fredericton. The galleries are open 9 am - 4 pm weekdays and during special events. Admission is free to members of the public.


@UNBArtCentre
unb.art.centre
UNB Art Centre
go.unb.ca/enrichment | 506 453-4646 | pce@unb.ca