UNB Art Centre Newsletter - September 2022
Author: UNB Art Centre
Posted on Sep 1, 2022
Category: Leisure Learning , UNB Art Centre , Design Works Camps
For many, the month of September signals the end of summer, the beginning of autumn, and the start of a new school year. It's a time of fresh starts and new beginnings.
After the relaxing, lazy days of summer, life gets busier in September. It's the beginning of a new school year for children, as well as university and college students.
Taste of Home has some great ideas to add some fun to going back to school.
If you're wondering what to pack in your kid's school lunch box, here are a few easy lunch ideas...yummy!
 
Leisure Learning
Enjoy "A Taste of Italy"!
When it comes to delicious food, UNB Leisure Learning program is pleased to welcome back the popular cooking workshop, "A Taste of Italy," taught by charismatic instructor Mark Temelini.
September marks the start of 2022-23 Leisure Learning Fall & Winter program. Take a look at our upcoming Leisure Learning courses and treat yourself to a class today.
Interested in teaching? Got course ideas?
We are always looking for new course ideas and instructors for our adult Leisure Learning courses and our new Youth classes. Reach out to us if you're interested!
Leisure Learning Youth

Try one of our new Leisure Learning youth courses this Fall and Winter. Open to youth, ages 13 to 17, these courses are offered in a fun and relaxed atmosphere. No experience is necessary.
Special offer: Register two weeks ahead for any youth courses and receive a 15% discount!


Design Works
It was a summer of non-stop fun and creativity for over 750 children at our UNB Design Works camps!
UNB Art Centre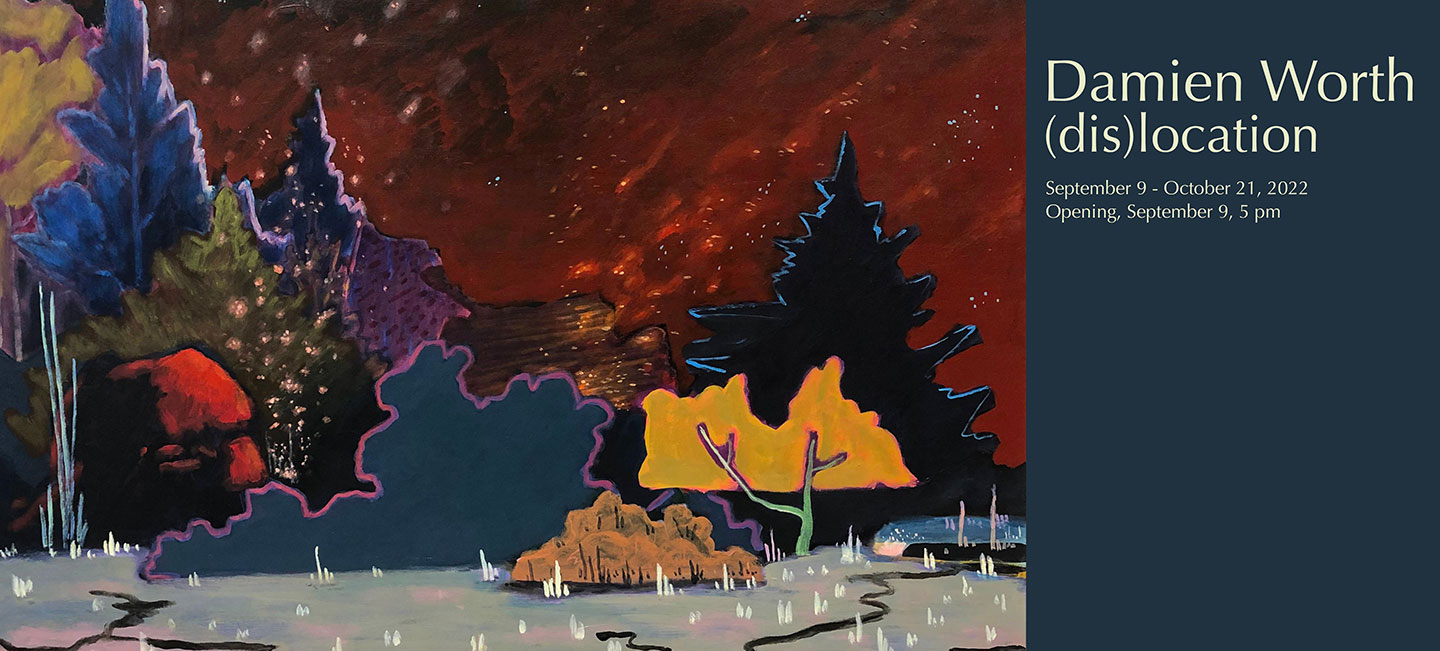 Join us at the UNB Art Centre for the opening of the Damien Worth's exhibition (dis)location, Friday, Sept. 9 at 5 p.m.
This exhibition includes painting as well as multi-media installations that focus on the idea of place and our relationship with natural and manufactured landscapes. It explores the tensions that exist in the spaces that we inhabit. Drawn from crowd sourced images, Worth creates virtual communities that investigate the relationship between identity and location. Damien Worth is a graduate of NSCAD and currently lives in PEI.
The UNB Art Centre is located at Memorial Hall, 9 Bailey Drive, University of New Brunswick, Fredericton. The galleries are open 9 am - 4 pm weekdays and during special events. Admission is free to members of the public.
@UNBArtCentre
unb.art.centre
UNB Art Centre
go.unb.ca/enrichment | 506 453-4646 | pce@unb.ca