UNB Law
Posted: Feb 27, 2018
Category: Students
---
---
Law students from University of New Brunswick took part in three highly competitive moot law competitions last weekend. In Fredericton, from February 22-24, Andrew Kinley, Hilary Perry, Nicole Sample and Chad Thaincompeted in the Philip C. Jessup International Law Moot Court Competition under the supervision of their coach, Professor Michael Marin....
Read the full post
---
Matt Poirier
Posted: Dec 12, 2017
---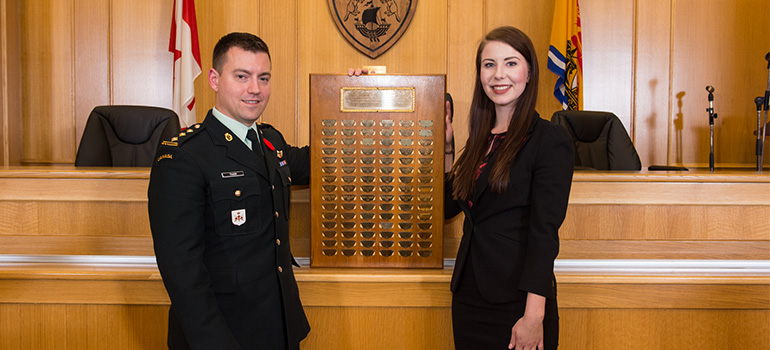 ---
On November 8th, the top four oral advocates from the previous year's Legal Research and Advocacy class paired off against each other in the William Henry Harrison Moot, arguing a criminal appeal concerning that most Canadian of topics: hockey fights. Both groups put in a lot of work to prepare for the moot and argued their cases valiantly before the bench of 3 judges, but in the end the...
Read the full post
---
UNB Law
Posted: Dec 4, 2017
---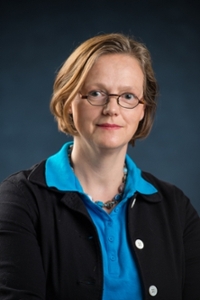 ---
UNB Law professor Jula Hughes was awarded a Partnership Development Grant from the Social Sciences and Humanities Research Council (SSHRC) of Canada as principal investigator. The grant was awarded as part of the SSHRC's November 2016 Competition Awards. Grants provided through the Partnership Program help support research partnerships in social sciences and humanities. Responding to the...
Read the full post
---
Matt Poirier
Posted: Nov 27, 2017
---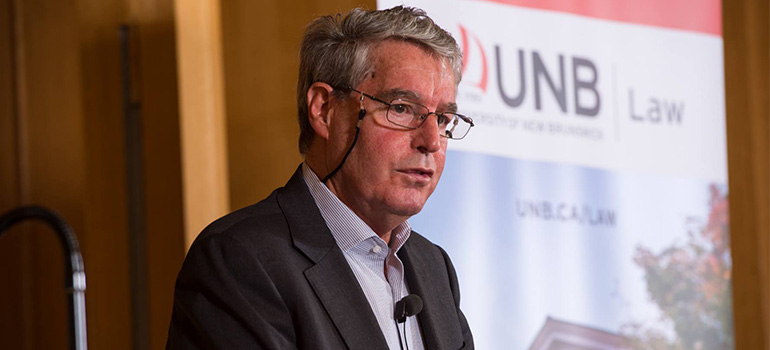 ---
Since 1975, UNB Faculty of Law has been proud to bring some of the nation's brightest legal minds to Fredericton to give a lecture on a topic that is close to them. On October 26 of this year, Dennis Edney QC came to the give the 2017 Viscount Bennett Memorial Lecture, titled "The Rule of Law in an Age of Fear". As its title would suggest, his lecture focused on the growing...
Read the full post
---
Matt Poirier
Posted: Nov 20, 2017
---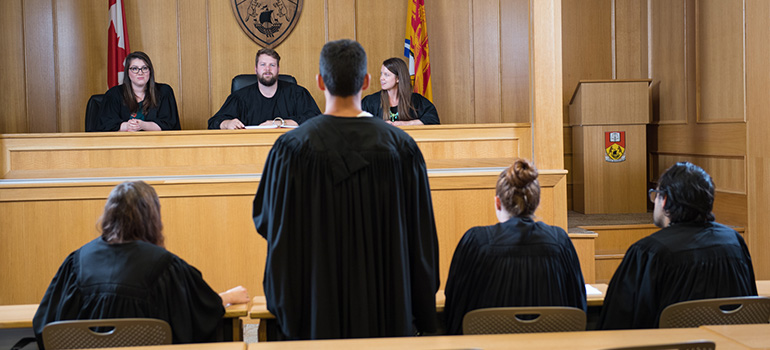 ---
In the fictional Odasarra Region, on the sparkling shores of the Kumatqesh Ocean, an international catastrophe is looming. The People's Democratic Republic of Anduchenca has captured a Rukarukan autonomous submarine within their territorial waters. While the international community attempts to deal with this conflict, a news report reveals that Anduchenca, run by a military dictatorship...
Read the full post
---
UNB Law
Posted: Nov 7, 2017
Category: Research
---
---
A characteristic of many Canadian law faculties is that classrooms, offices, library facilities and lounges are housed within a single building. At UNB that building is Ludlow Hall. Built with the support of Sir Max Aitken and the Beaverbrook Canadian  Foundation, it was opened in 1968 in a grand ceremony attended by many of Canada's legal luminaries. It was expanded...
Read the full post
---
UNB Law
Posted: Apr 20, 2017
Category: Faculty
---
John Kleefeld will soon be joining the University of New Brunswick as professor and dean of law. Professor Kleefeld comes to UNB from the University of Saskatchewan where he served as associate law professor with experience in teaching tort law, civil procedure, dispute resolution, legal research, and judgment writing. He has an LLM from York University's Osgoode Hall Law School, an LLB...
Read the full post
---
UNB Law
Posted: Apr 11, 2017
Category: Faculty
---
For a short time on March 21 at the University of New Brunswick's Fredericton campus, an ordinary lecture hall became a pedagogical crucible. Five professors threw down their best five-minute lessons to see who would emerge the winner of the first-ever UNB Teach-Off, organized by UNB's Centre for Enhanced Teaching and Learning. The five professors, Ben Newling (Physics), Cheyenne Joseph...
Read the full post
---
UNB Law
Posted: Apr 3, 2017
Category: Students
---
 UNB Law is looking forward to hosting next year's Canadian Qualifying round and students are encouraged to get involved in this prestigious event, coinciding with UNB Law celebrating it's 125th anniversary. The Jessup Competition  is the world's largest most prestigious moot court competition and the oldest moot court competition dedicated to international law. The Jessup is open to law...
Read the full post
---
UNB Law
Posted: Nov 16, 2016
Category: Faculty
---
UNB Law Professor Hilary Young recently presented her paper on "Canadian Defamation Actions: An Empirical Study" at the Canadian Media Lawyer's Conference in Halifax on Nov. 4. Professor Young's paper was a quantitative study of Canadian defamation cases between 1973-1983 and 2003-2013.  Professor Young's findings concluded: Damages have more than doubled, when adjusted for inflation, between...
Read the full post
---