Skill Up for Success program to benefit from UNB alumni support
Author: UNB Newsroom
Posted on Oct 25, 2021
Category: UNB Saint John , UNB Fredericton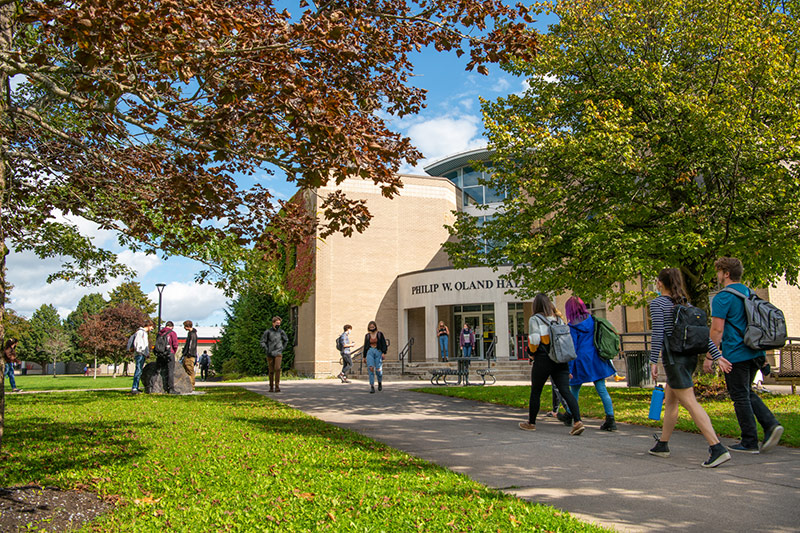 Canada's workplaces have seen major changes in recent years. Even before COVID-19 forced many companies to work from home, new technologies like automation and social media were influencing what skills employers were looking for in potential hires.
To succeed in today's workplaces, employees need to be not only familiar with virtual tools, but also possess the soft skills necessary to communicate and collaborate with these tools. For a province like New Brunswick that relies on immigration to fill gaps in the labour force, preparing newcomers for the demands of the job market is essential for economic growth.
This is why UNB has partnered with the Saint John Newcomers Centre for the second year in a row to deliver the Skill Up for Success training program. Skill Up for Success provides international students with skills necessary for succeeding in the Canadian workforce. Students will receive training on topics like social media, virtual and verbal communication, teamwork and job searching skills, in addition to networking opportunities in the Saint John business community.
Last year, students participated in the virtual training program from countries all over the world, including India, Brazil, Egypt and China. This year, international students will be able to receive mentorship from UNB alumni who can provide guidance in their field of work. UNB alumni will serve as student mentors, speakers in training modules, and will conduct mock job interviews with students to prepare them for the hiring process. This opportunity also allows UNB alumni to give back to their community and gain valuable leadership and mentorship experience.
International students come to New Brunswick with a wealth of experience and ideas. However, many find it challenging to find employment in the province and are forced to leave the province to find work elsewhere in Canada. Giving international students the best chance to succeed in New Brunswick's labour market is essential to retaining newcomers and sustaining a thriving and innovative economy.
Media contact: Kelsey Pye