UNB hosts Shaping the Debate focusing on political literacy
Author: UNB Newsroom
Posted on Sep 13, 2021
Category: UNB Saint John , UNB Fredericton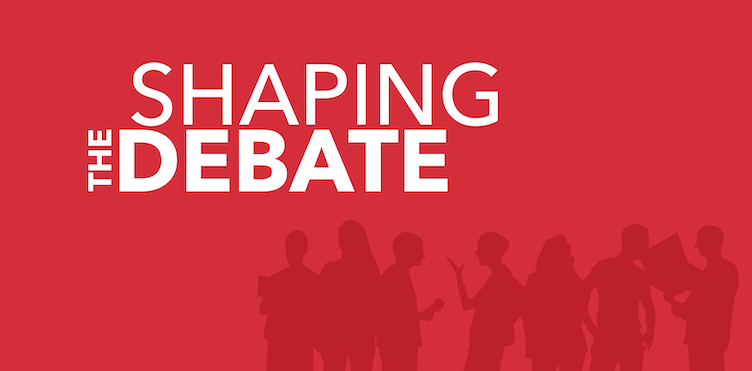 In coordination with the Urban and Community Studies Institute, the University of New Brunswick held a virtual public dialogue to discuss the priority issues of the federal campaign that occupy the minds of constituencies across Canada and the policy landscape in New Brunswick.
"A strong and vibrant democracy requires dialogue," says Dr. Paul J. Mazerolle, UNB president and vice-chancellor. "To foster social change and social progress in New Brunswick and Canada and to ensure integrity in our electoral system, it is important that public policy issues are discussed and explained in a meaningful and accessible way."
UNB Shaping the Debate: Political Literacy - Canada's 21st Century Electoral Climate took place on Zoom. It featured a panel of six community public policy experts discussing how issues of concern in our province's communities are addressed or responded to by the federal parties, their leaders and candidates. The keynote was presented by one of Canada's most respected pollsters and communications counselors, Bruce Anderson, chair of Abacus Data.
During the event, the public had the opportunity to ask questions, share their experiences and exchange political views on key issues, party platforms and the who, what, when and why of contemporary federal electoral campaign politics.
We encourage all voters to learn more about the key political issues in the province and across Canada to help make informed choices and participate in society's decision-making process. Make your vote count on election day, September 20, and help shape the future of New Brunswick and our country.
About Shaping the Debate
UNB Shaping the Debate is a series of conversations that UNB will have with the public to help move forward economic growth, sustainability and social development in New Brunswick.