Scale Up Atlantic Canada graduates second cohort of businesses
Author: UNB Newsroom
Posted on Sep 16, 2021
Category: UNB Fredericton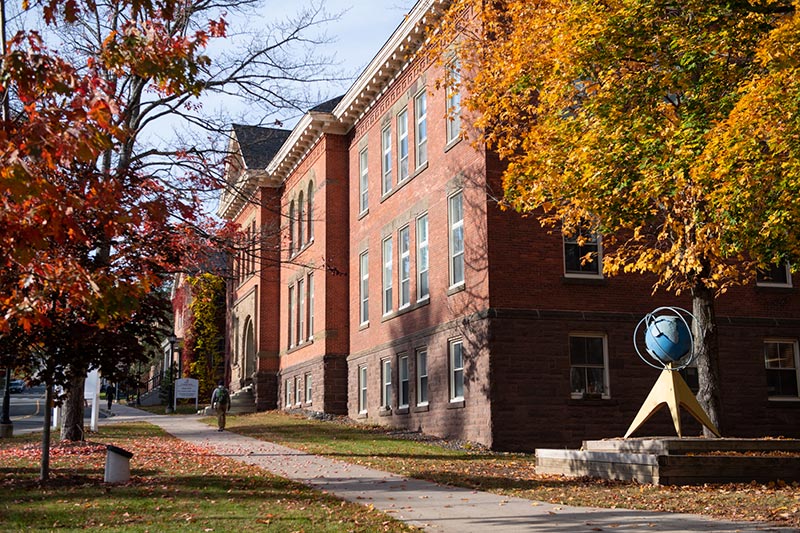 On Friday, Sept. 10, nine companies across all four Atlantic provinces graduated from UNB Fredericton's J Herbert Smith Centre for Technology Management and Entrepreneurship (TME) Scale Up Atlantic Canada Program, with support from Post-Secondary Training and Labour (PETL).
Scale Up Atlantic Canada began through the collaboration of Dr. Dhirendra Shukla, a UNB professor and ACOA chair of the TME at UNB Fredericton, and Dr. Daniel J. Isenberg, former professor at Harvard Business School and creator of the Scalerator. Workshops were conducted over a six-month period and taught by Scale Up Atlantic Canada's team of Boston-based instructors.
This year was the program's second cohort of businesses and first time offering the workshops entirely online. The cohort came from a wide range of industries and sectors across the Atlantic region including:
CTherm Technologies (N.B.)
Capture Therapeutics (N.B.)
Dallas Mercer Consulting (N.L.)
Malley Industries (N.B.)
Rocket (N.B.)
Robert Simmonds Clothing (N.B.)
Ocean Sonics (N.S.)
UpStreet Craft Brewing (P.E.I.)
VeroSource (N.B.)
The program is designed to help business owners sustainably grow their companies using the three Cs of growth – customers, cash and capacity. Companies from all sectors in the economy are expected to experience 25 per cent new growth after participating in the program. More than 25 per cent of businesses double their profits within two years of completion.
Since beginning the Scale Up Atlantic Canada program in February 2021, Capture Therapeutics tripled their top revenue. UpStreet Craft Brewing expanded the distribution of Libra, a non-alcoholic beer, from two provinces to 10 and increased sales by 356 per cent.
Participants of Scale Up Atlantic Canada become part of an expanding peer community of growing companies. Over their six months of engagement, scalers gain valuable insight in the business industry, gain a new identity as part of the global scalerator community and signal high potential to bankers, investors, customers and potential business partners.
Quotes
"Scale Up Atlantic Canada has been a testament to the strength of Atlantic Canadian businesses. The growth we have seen from each company shows that Atlantic Canada is a thriving place to do business and our amazing companies are growing despite the harsh times." - Rachel Clarke, J Herbert Smith Centre for TME, program coordinator
"It is impressive to see that all nine of the Scale Up Atlantic Canada companies have experienced at least one, and in almost all cases, significant growth events in just a few months, whether it is landing large new export contracts, expanding facilities or bringing on new marketing partners. When the Scale Up Atlantic Canada companies see that they can intentionally, systematically and predictably grow their companies, the excitement is palpable." - Daniel J. Isenberg, Scalerator Founder
"We're proud to support private businesses by contributing to initiatives that provide them with the necessary tools to thrive and grow. Through the flexibility of our revamped WorkingNB branch, we are pleased to partner in the Scale Up Atlantic Canada program that has shown its potential to make a significant impact on New Brunswick's economy. We'd like to congratulate all of the companies graduating in this cohort and we wish them well in their efforts to scale up." - Trevor Holder, Minister of Post-Secondary Education, Training and Labour
Media contact: Kathleen McLaughlin