Canada Day as a day of reflection and mourning
Author: UNB Newsroom
Posted on Jun 30, 2021
Category: UNB Saint John , myUNB , UNB Fredericton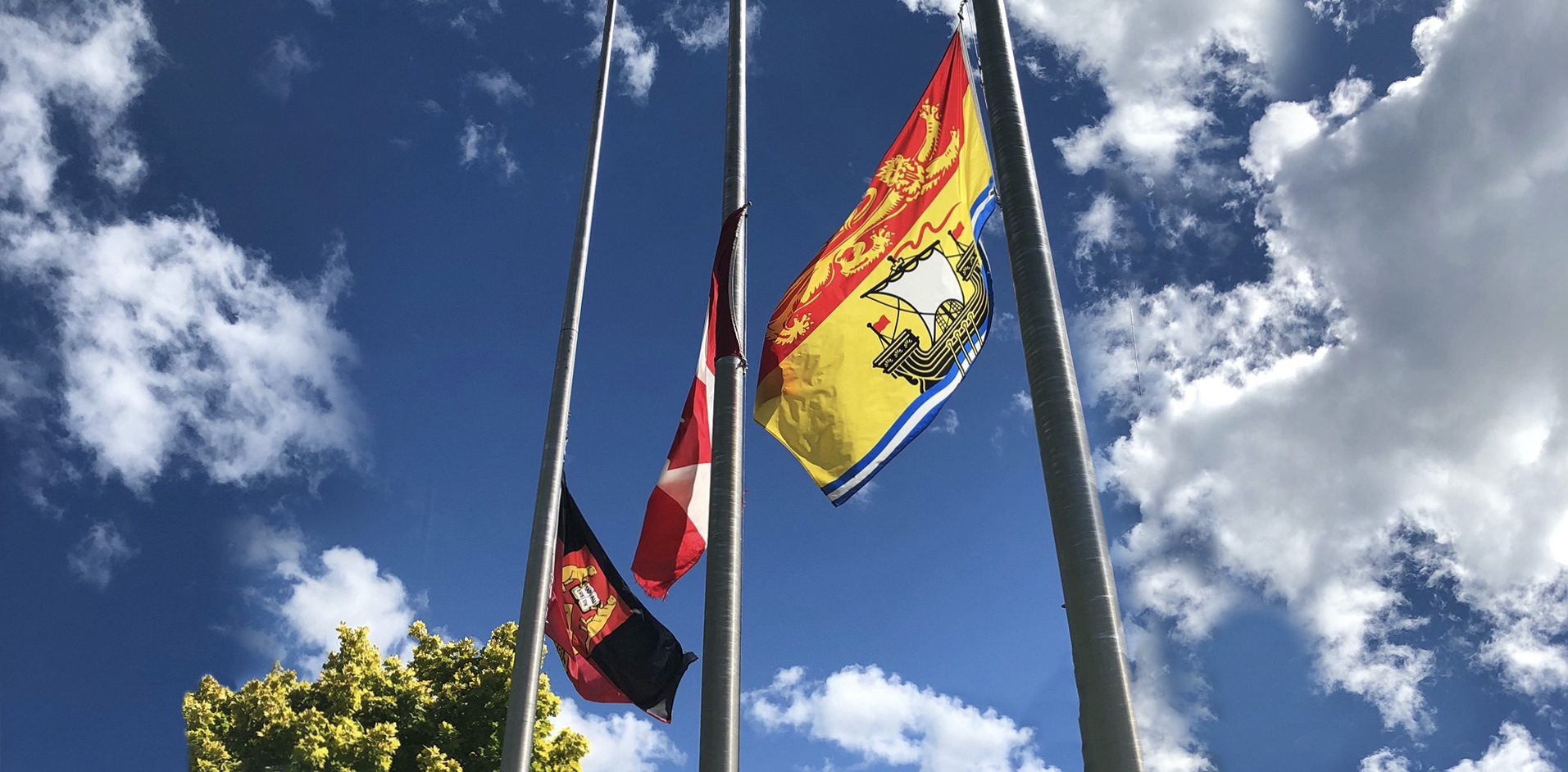 Shock and sadness spread across our country last week as we learned of the 751 unmarked graves near the former Marieval Indian Residential School in Saskatchewan. These discoveries reconfirm oral histories shared by survivors – histories that Canada is only beginning to come to terms with. 
This is an important week for our community to reflect upon these past events and the associated intergenerational harms that have had lasting effects on First Nations communities.
As we approach Canada Day, it is timely to acknowledge the things about our history for which we can be proud of but more importantly, the events and injustices that have been experienced by First Nations communities, which we must acknowledge as an aspect of our history.
The duality of our history, acknowledging our progress and our pain, presents us with an important opportunity to commit to a process of reflection and raising awareness through education and understanding. Universities and educational institutions play an important role in fostering tolerance by sharing the learnings from our past to create an informed, better future for all.
In 2019, UNB was part of a sacred ceremony led by Wolastoqi Elders, Knowledge-Holders and leaders to affirm our commitment to piluwitahasuwawsuwakon, a Wolastoqey word gifted to us by Elder Opolahsomuwehs Imelda Perley that means: "allowing our thinking to change so that action will follow in a good way toward truth." This word urges us to go beyond reconciliation, toward reconcili-action.
I think it is important for our community to engage in meaningful reflection this week and to seek out resources that support our commitment to reconcili-action. As Canadians, we have an opportunity to uncover and understand our shared history.  Please find some informative resources below.
Visit the Circle of Hope wampum belt at Marshall d'Avray Hall on the Fredericton campus to commemorate survivors of the Indian residential school experience.
On a day Canadians normally don red and white, I join Elders in our communities in inviting you to wear orange on July 1 and to add orange handprints or hearts to your office windows.  This gesture will help to honour the lives of the children who never returned home and support the communities who grieve their loss.
This period of reflection and action needs to go beyond Canada Day. Acknowledging our past and creating space for truth-telling is an essential step to realize relationships of peace and friendship.  We are committed to doing our part at UNB in moving forward toward meaningful reconciliation.
Paul J. Mazerolle, President and Vice-Chancellor