Lorenzo Society's Virtual Book Club to feature author and writer Dennis Bock
Author: UNB Newsroom
Posted on May 14, 2021
Category: myUNB , UNB Saint John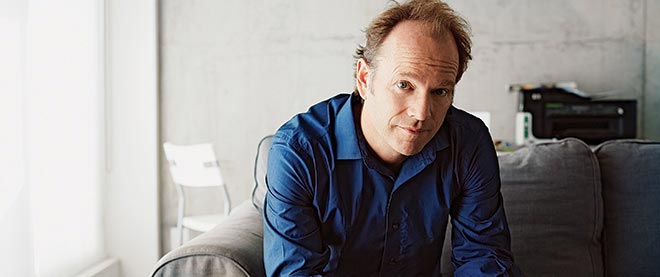 The next Lorenzo Virtual Book Club meeting will be held on Wednesday, May 19, at 7:30 p.m. (ADT) and will feature author and writer Dennis Bock discussing his novel, The Good German.
In November 1939, a German anti-fascist named Georg Elser came as close to assassinating Adolf Hitler as anyone ever had. In this gripping novel of alternate history, he doesn't just come close – he succeeds. But he could never have imagined the terrible consequences that would follow from this act of heroism.
Dennis Bock is an author, travel writer, book reviewer, and creative writing lecturer. His books have been shortlisted for the Scotiabank Giller Prize, the Amazon/Books in Canada First Novel Award, and the International IMPAC Dublin Literary Award. He has been a writer-in-residence at Yaddo, the Banff Centre, Fundación Valparaíso in Spain, and Santa Maddalena in Italy. His short stories have won several awards and have appeared in Glimmer Train, The Penguin Book of Canadian Short Stories, and The Journey Prize Stories.
The Lorenzo Virtual Book Club will be a moderated discussion with 12-15 registrants. The conversation will take place on Microsoft Teams and will later be featured in a Facebook Watch party. Important to note is that the registrants can be individuals, book clubs, or groups of friends who have bubbled. Also, participants can be from Saint John, other communities in New Brunswick, other parts of Canada and beyond!
The Lorenzo Reading Series acknowledges the support of The League of Canadian Poets, the New Brunswick Literary Promotion Program, UNB Saint John and its private reading sponsors.
SPOILER ALERT: The discussion assumes that every participant has read the book prior to the event. Participants should be prepared to hear plot twists and, potentially, the ending.
For more information email lorenzo@unb.ca.
Photo credit: Jamie Hogge