Lorenzo Society's Virtual Book Club to feature award-winning novelist Emma Donoghue
Author: UNB Newsroom
Posted on Mar 18, 2021
Category: myUNB , UNB Saint John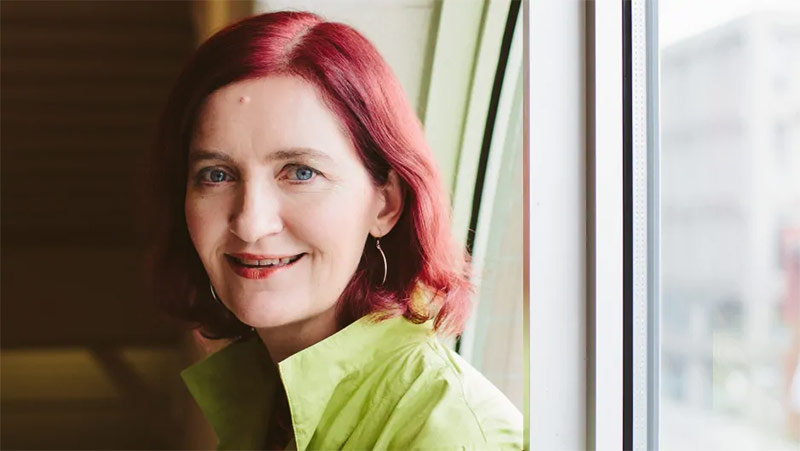 The next Lorenzo Virtual Book Club meeting will be held on Wednesday, March 24, at 7:30 p.m. (ADT) and will feature award-winning novelist, playwright and screenwriter Emma Donoghue discussing her novel, The Pull of the Stars.
The Pull of the Stars became a #1 bestseller in Canada and Ireland and made bestseller lists in the U.S. (New York Times) and U.K. Set in Dublin during the Great Flu pandemic in 1918, it is about a nurse midwife, a doctor and a volunteer helper living through three days in a maternity quarantine ward.
The novel was the Barnes & Noble Book Club choice for August 2020, a Reader's Digest Book Club Pick and an Australian Women's Weekly Book Club Pick, as well as an Oprah Magazine Best Book of Summer 2020 and a Chapters Indigo Best Book of 2020. The unabridged audiobook read by Emma Lowe won an AudioFile Earphones award. Donoghue's novel Room was shortlisted for the Man Booker and Orange Prizes and sold over two million copies. It was adapted into a feature film.
The Lorenzo Virtual Book Club will be a moderated discussion with 12-15 registrants. The conversation will take place on Microsoft Teams and will later be featured in a Facebook Watch party. Important to note is that the registrants can be individuals, book clubs, or groups of friends who have bubbled. Also, participants can be from Saint John, other communities in New Brunswick, other parts of Canada and beyond!
The Lorenzo Reading Series acknowledges the support of The League of Canadian Poets, the New Brunswick Literary Promotion Program, UNB Saint John and its private reading sponsors.
SPOILER ALERT: The discussion assumes that every participant has read the book prior to the event. Participants should be prepared to hear plot twists and, potentially, the ending.
For more information email lorenzo@unb.ca.