UNB and Bangor University sign letter of intent for SMR collaboration
Author: UNB Newsroom
Posted on Mar 5, 2020
Category: myUNB , UNB Fredericton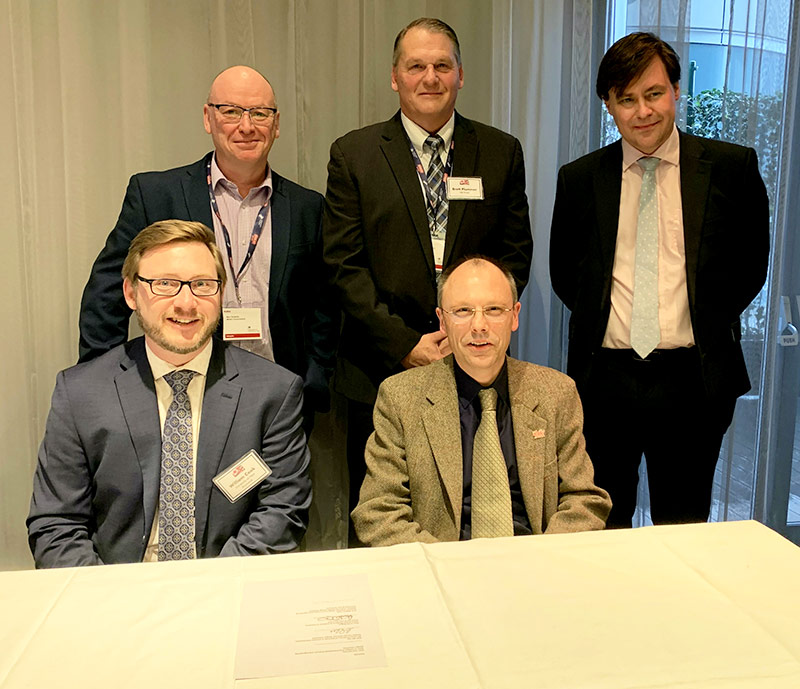 The University of New Brunswick and Bangor University in Wales have signed a letter of intent to work together on the development of small modular reactors, or SMRs.
Dr. Willy Cook, a professor of chemical engineering and director of the Centre for Nuclear Energy Research at UNB, is part of a national delegation attending the Canada-UK Nuclear Energy Summit in the United Kingdom. Dr. Cook represented UNB at the signing with officials from Bangor University.
SMRs are smaller than conventional nuclear fission reactors, manufactured at plants and assembled on-site. They allow for less on-site construction in addition to increased containment efficiency.
The letter of intent identifies possible areas of collaboration based upon similarities between the two institutions. Both universities have demonstrated leadership in nuclear research and development in their respective regions.
While at the summit, the Canadian and British governments also signed an action plan for cooperation in advancing the role of nuclear energy in combating climate change. This builds upon previous government initiatives regarding nuclear energy, including the launch of Natural Resources Canada's Action Plan for nuclear and advanced nuclear technologies, announced on Feb. 27 by Seamus O'Regan, Minister of Natural Resources. The announcement puts into action the recommendations from its November 2018 SMR roadmap.
Media contact: Kelsey Pye
Photo: Front: Dr. Willy Cook, UNB, and Dr. Paul Spencer, dean of College of Environmental Sciences and Engineering at Bangor University. Back: Wyn Roberts, head of nuclear supply chains for the Welsh Government, Brett Plummer, vice-president nuclear and chief nuclear officer for NB Power, and Dr. Marcus Dahlfors, Ser Cymru Reader in reactor engineering at Bangor University. Photo credit: UNB.