UNB English PhD students release new books
Author: UNB Newsroom
Posted on Sep 23, 2019
Category: myUNB , UNB Fredericton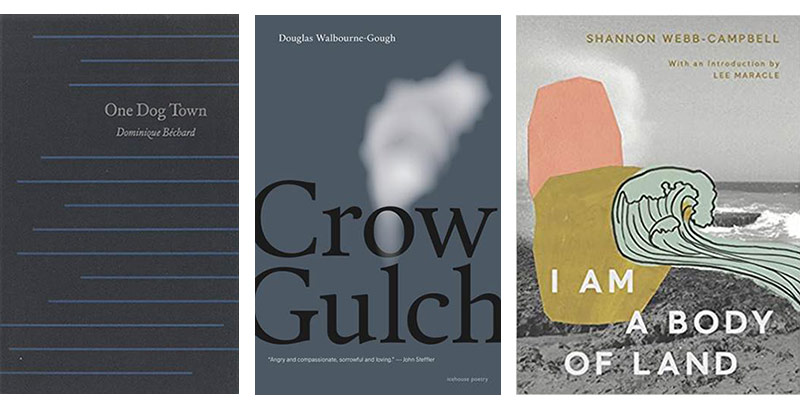 Three members of the University of New Brunswick's PhD in English (Creative Writing) program are celebrating newly published books.
Dominique Béchard, Douglas Walbourne-Gough, and Shannon Webb-Campbell have each written and released poem collections that explore topics including self and community.
One Dog Town (Gaspereau) is Ms. Béchard's first book of poems, situated in the anti-pastoral landscape and hard-living youth culture of northern Ontario.
Mr. Walbourne-Gough's Crow Gulch (Icehouse/Goose Lane) reflects on the legacy of a community that sat on the shore of the Bay of Islands in Newfoundland. This is Mr. Walbourne-Gough's debut poetry collection.
Ms. Webb-Campbell's book, I Am a Body of Land (Book*hug), is a collection of poetry and letters. In this book, Ms. Webb-Campbell revisits her earlier work to examine herself, her place and her poetic strategies.
The culmination of the PhD in Creative Writing program is a book-length thesis, which may be fiction, poetry, a play, a screenplay, or a work of creative non-fiction.