kyle
Posted: July 8, 2018 12:00:00 AM ADT
Category: Thesis Corner
---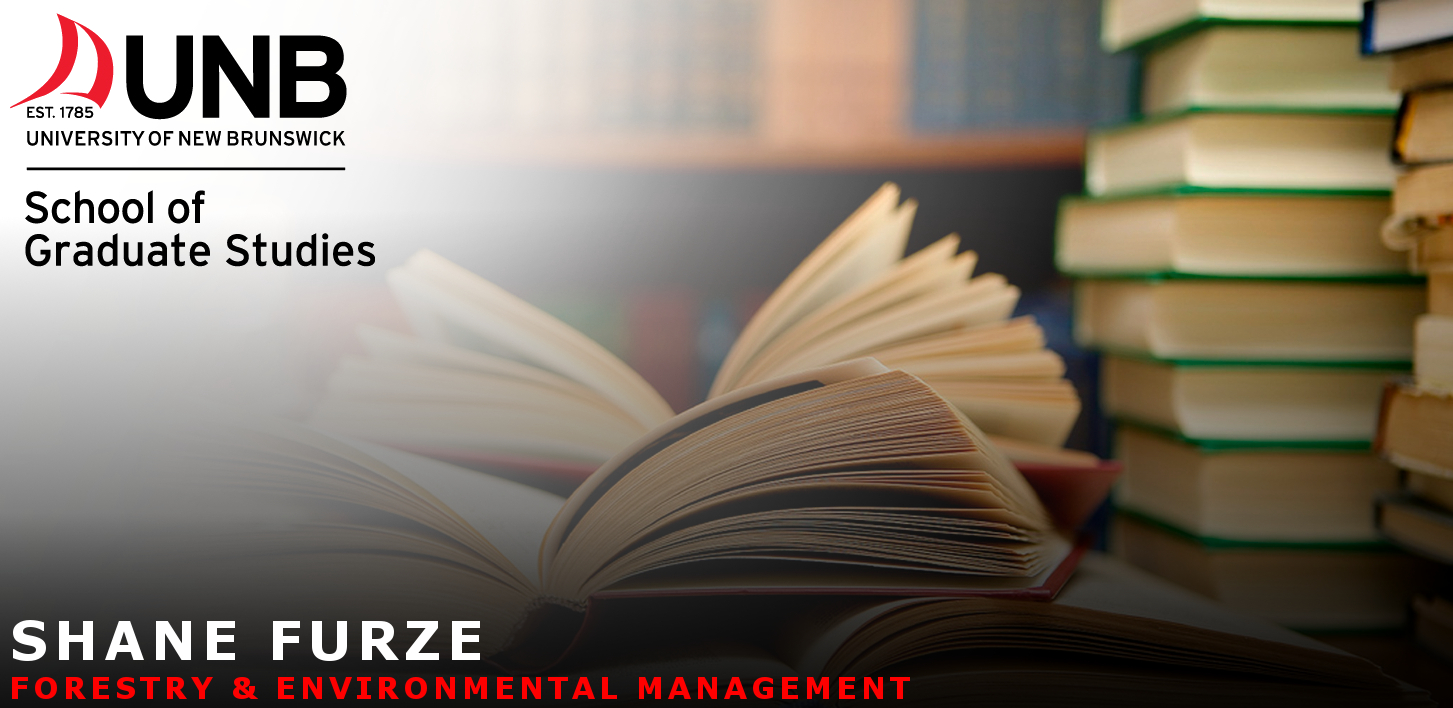 ---
Shane Furze A High-Resolution Digital Soil Mapping Framework for New Brunswick, Canada Date: July 10, 2018 Time: 2:00pm Location: Forestry & Geology, Rm 202 Abstract For decades researchers have been studying forest souls and summarizing findings in the form of soil surveys and maps depicting soil associations, broad polygons representing groups of soil types. With growing availability of high-resolution spatial data there is need for continuous representations of soul properties as they...
---
kyle
Posted: July 8, 2018 12:00:00 AM ADT
Category: Thesis Corner
---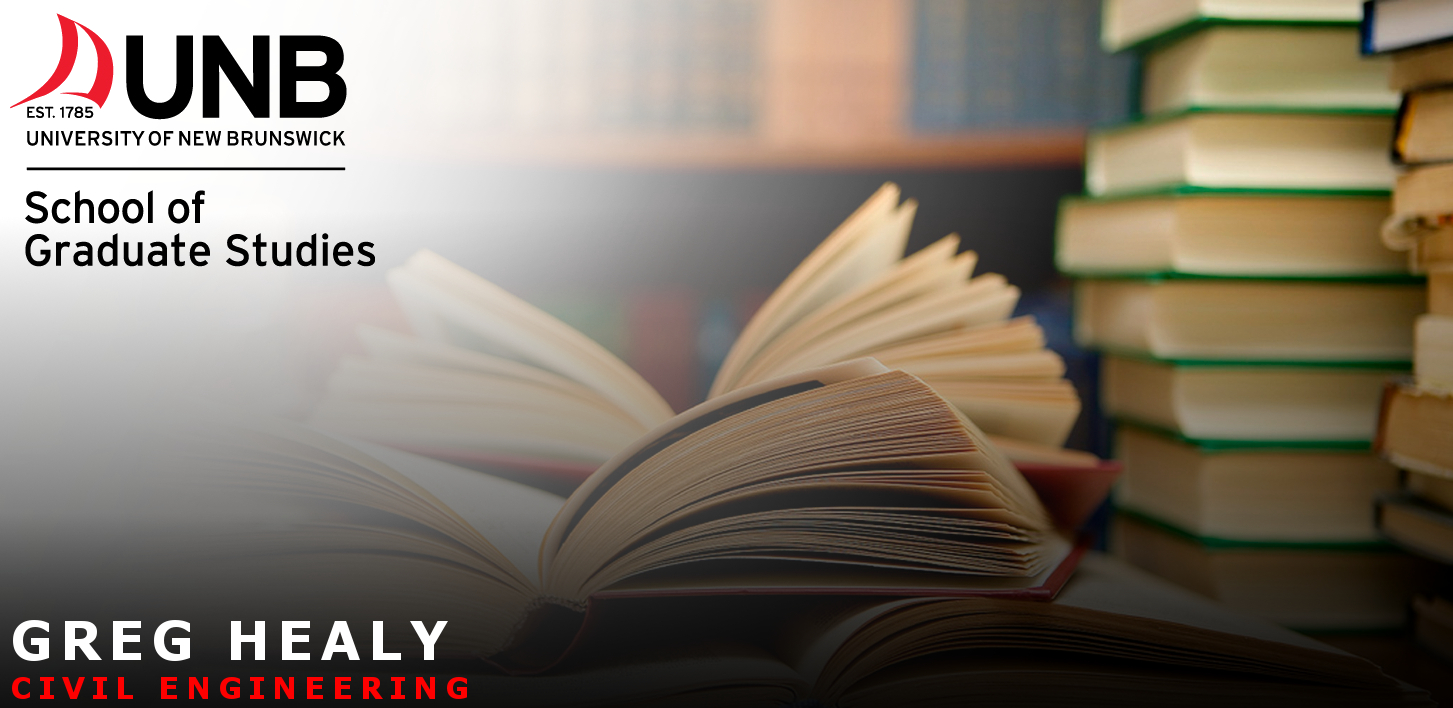 ---
Greg Healy EARTH PRESSURES AND LOADS ON TWIN CIRCULAR CULVERTS BACKFILLED WITH CONTROLLED LOW STRENGTH MATERIAL Date: July 13, 2018 Time: 9:30am Location: ADI Studio, Head Hall, Room C25 Abstract In many instances, twin rigid culverts need to be constructed at a very close spacing. The narrow spacing between culverts does not permit placement of granular fill in lifts and achieve the required degree of compaction. In these situations, controlled low strength material (CLSM) can be used...
---
Kyle
Posted: July 4, 2018 12:00:00 AM ADT
Category: Thesis Corner
---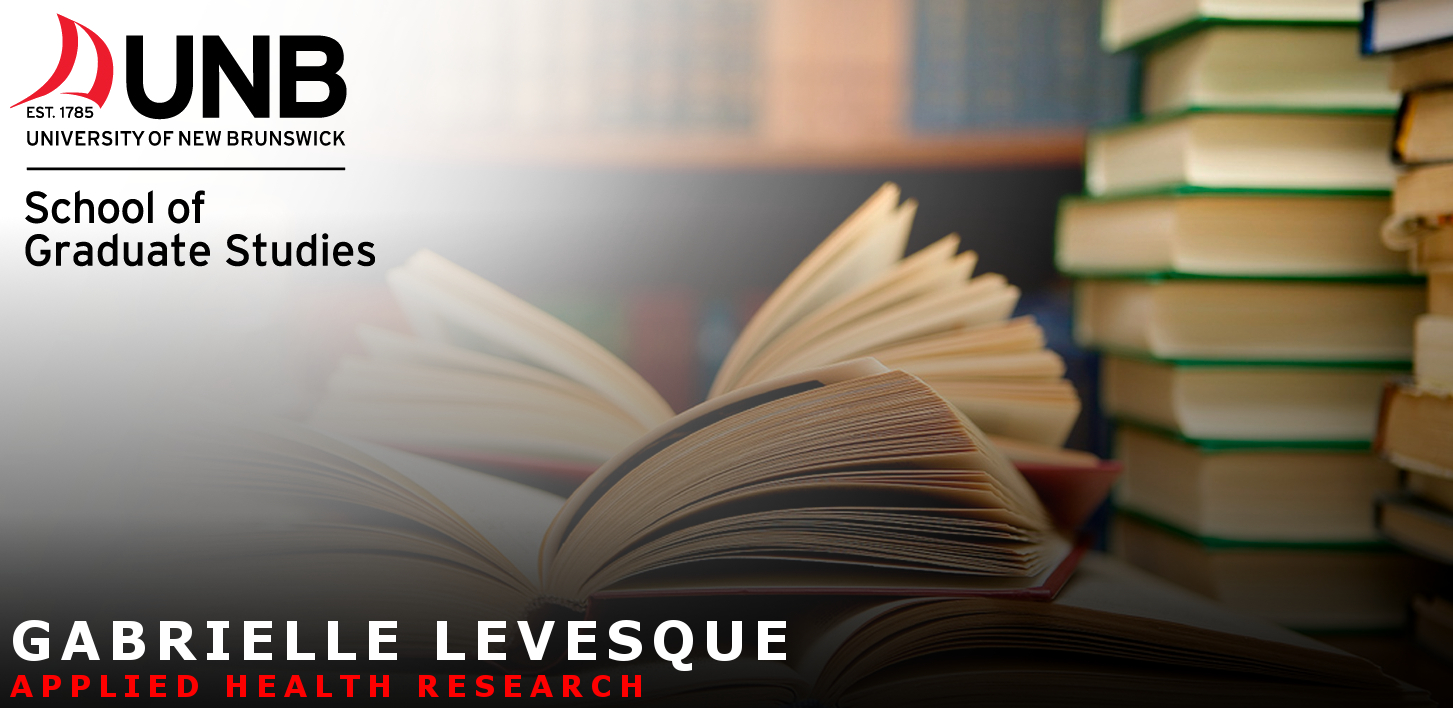 ---
Gabrielle Levesque THE SOCIAL DETERMINANTS OF HEALTH AND INDIVIDUALS WITH UPPER LIMB LOSS Date: July 12 Time: 9:00am Location: Marshall D'Avray, Room 312 Abstract Limb loss is a physically and psychologically life-changing event. Amputation and prosthetics use does not only affect an individual's physical abilities, it also signifies life-long social, psychological, economic and environmental change (Peirano & Franz, 2012). Therefore, this retrospective study aims to identify...
---
Kyle
Posted: January 8, 2018 6:00:00 AM AST
Category: News and Events , Thesis Corner
---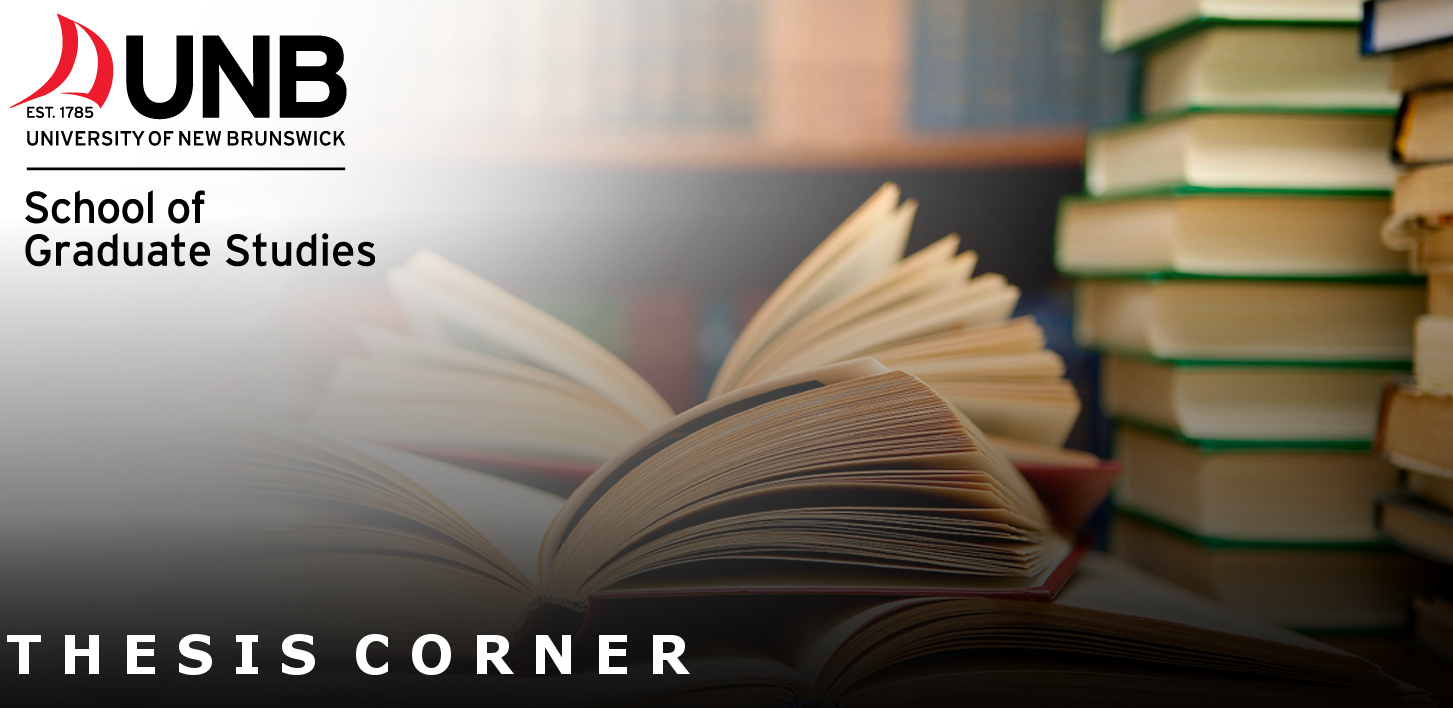 ---
The School of Graduate Studies is excited to announce the addition of a new section to the blog! Thesis Corner Thesis Corner will be a way to announce upcoming thesis proposals and defences happening on both the Fredericton and Saint John Campuses. Each post will include the thesis abstract, along with the time and location of the presentation to allow students, faculty, staff and the public to attend should the topic pique their interest! Stay tuned for upcoming posts, which will appear as...
---